DVD. CREW.
Member: 2002 — 2005
Group: 2000 — 2007
The DVD was a big Graffiti Writing crew founded in 2000 by CORE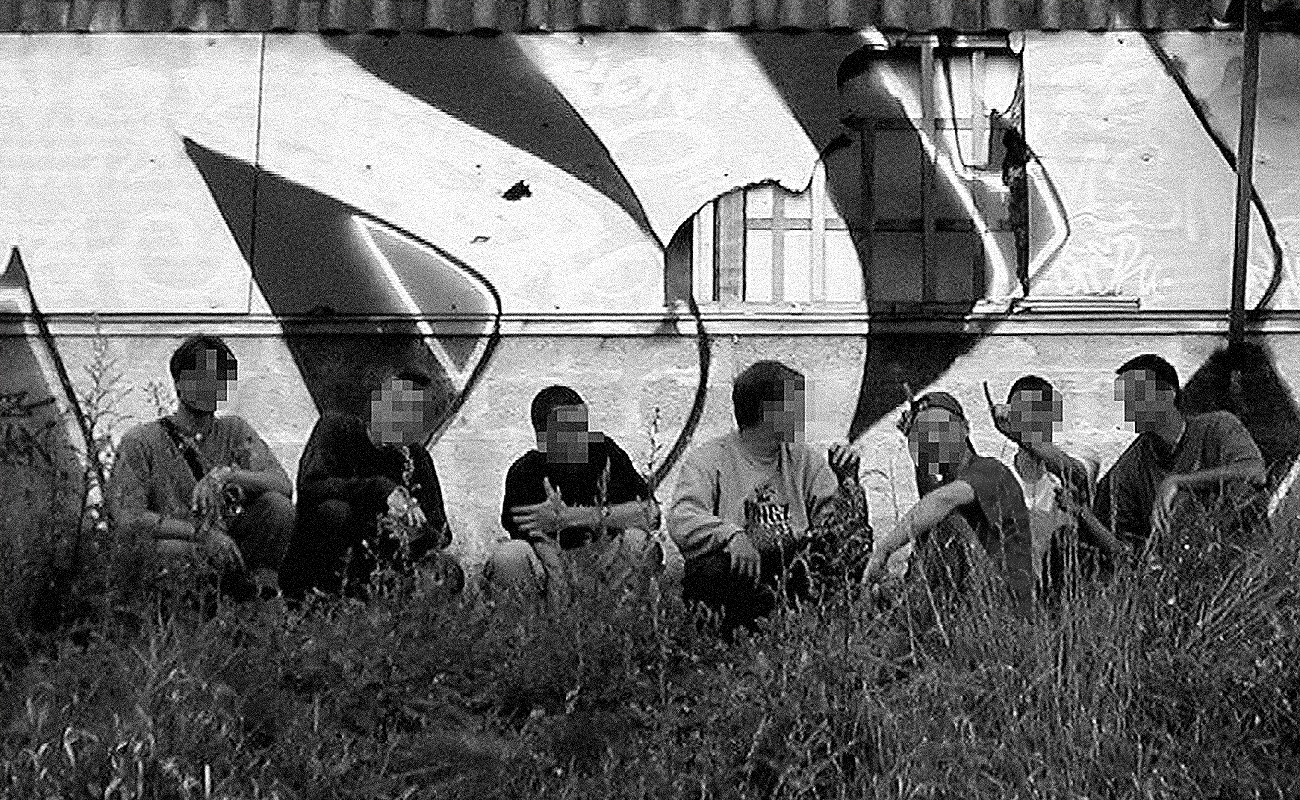 The DVD crew reunited thirteen young and promising talents:
CORE — ASH — SPOKE — SOHO — SPYRE — SPHER — ETIK — EFAS — DIAZE — NADA — KAWSE — ÉRONÉ — MESH.
Nearly all the members were unique, creative and inspired by different type of music. The name « D.V.D. » meaning nothing and everything. It was more like a mental holp-up on the consumers of the video brand from that time.
The DVD crew was based in the north of France (Area 62 & 59)
where he had a real impact in. On our area, it was the first crew to be deeply involved in every categories with a real exigence. Thanks to our alliance and our big productions, we gained a national renown.
From 2002 to 2005, I was involved in the group during our golden years in which I helped as graffiti member but also as the right-arm & right-brain. Like for the most of my team-players, the Graffiti Writing was an utopia and a way of life. All these good years had a reverberation our lives. We had not really interested in a normal life…

Afraid by the pressure of that time, the creator and few members quit. A famous Parisian crew named « SP » recruited some members (of the 62 area). The other part reacted by creating their own section named « MP » (the 59 area). In opposition to that new way, I attempted to reunit everyone around the main original open-minded group. I failed therefore I quit at the end of 2005.
In 2006, the two new leaders were too focused in their sub-crews, boundering to one specific category or style.Therefore the main group became fragile. When a part of the sub-crew lost in the art market, the other part has been shamely arrested by web-police… The DVD Crew ended in 2007.
I have never find a such crew therefore I continuted my way alone
2002 — 2005