KAWSE.
1999 — 2011
KAWSE has been my first and only one Graffiti Writer alias for 12 years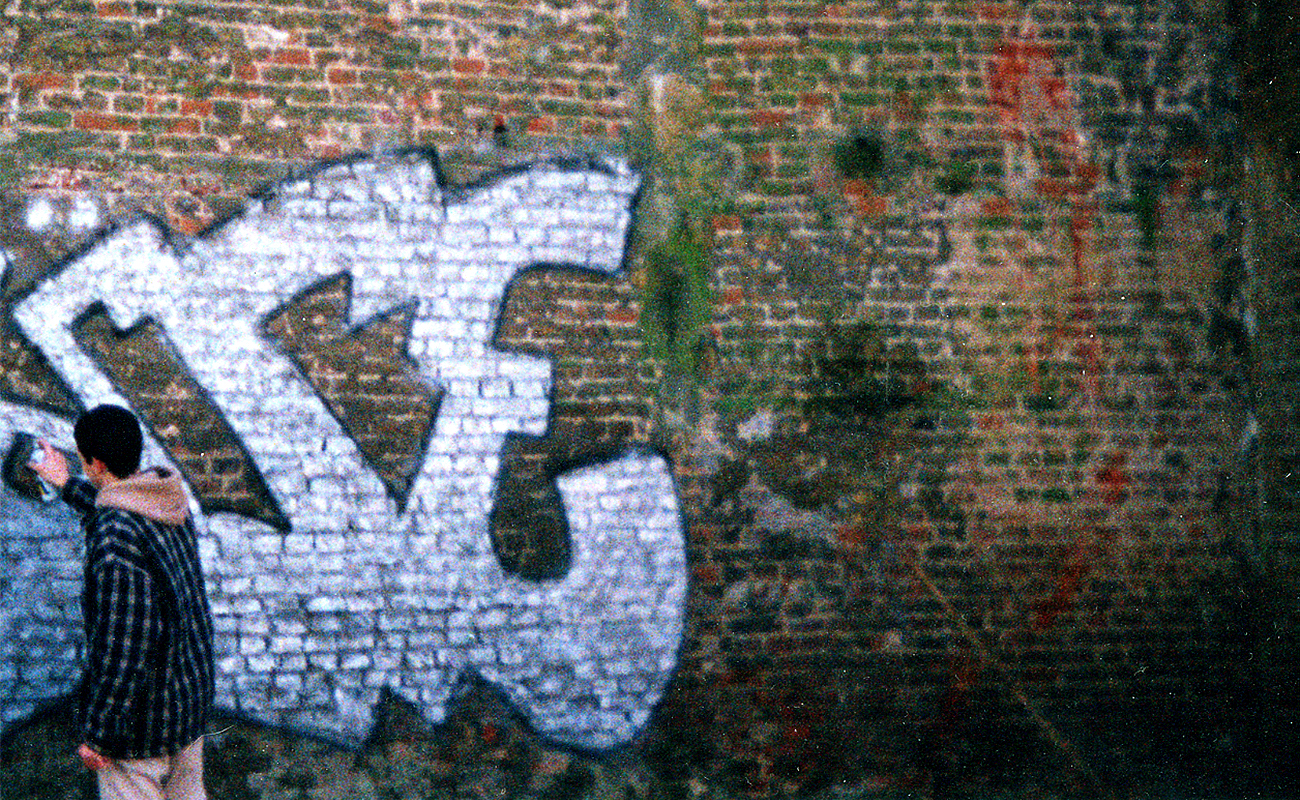 I started to write at 15, in 1999 at Lille in the north of France.
I learnt  to myself and I have been followed by some mates: SAKO & FAKI. Then I evolved with a toung talent named LAPIR. At that times, we painted with the MONTANA HARDCORE sprays. My motto related to the Hip-Hop culture was FAIL, FAIL AGAIN, FAIL BETTER!
As a letter lover, I had been interested and influenced by Oriental calliraphies and Gothic typographies. I sketched a lot and tried every categories of Graffiti untill I focused in the fresco. I was addicted to the freedom possibilty that you feel when you write in very large on the walls. I painted to create some interaction. A simple & respectfull « Hello » was more appreciated than any publishing. Writing was also my reply to the damage caused by the society. For me, the writing worked as an VIRTUAL ANTIDOTE.

At first, as an headstrong, my Graffiti pieces were categorized as Wild-style or as Calligraphic style.
In 2001, I met CORE who recruited me in his big crew named DVD in which I opened my mind thanks to some unique members like SPYRE, ERONE, SOHO, NADA.. The discovery of new musics helped me to develop new styles related; more Graphic and Artistic such as the Organic style. From 2002 to the end of 2005, I was deeply involved in the group evolution. Then I quit & I continuted my way in the shadow.
I have never let down the work on the letters and I kept my rebel mind. Although I painted around an hundred of pieces, I was barely known by the Graffiti niche. For few unsigned orders, I used the aerosol bombs without exploiting any Graffiti elements. I have never tried or want to sell my Graffiti production in the Art Market. I did not deal with local council therefore I declined all their hypocrital workshops. The Graffiti Writing is neither profitable nor a leisure!

Although all my creative abilities continuited to elvove, my personnal production never gets a real attention. A problem that I found back in way with my work experiences as a graphic designer…
(If you want to know more about you can read, in french, my unique interview as KAWSE: Here)
In 2008,  I wanted to try something else by co-creating an electro crew named BACKTOBIONIC including a DJ & a Writer. We wanted to try to escape our reality through a spacey music. From 2010 to 2014, I run the Electro Blog induced a reduction of my time to paint on the walls…
At the end of 2009, the life pressure was rising and I became a better Writer than ever. Netehertheless, in a full evolution, I had to attempt to save myself from the poorless therefore I was forced to miss in action in 2011
I have never try to write on wall although the Graffiti-Antidote is forever in my veins
1999 — 2011