Free Creative Mind.
2003 — 2012
ANTIDOTE VIRTUEL was my graphic label like SimonSaysNo is currently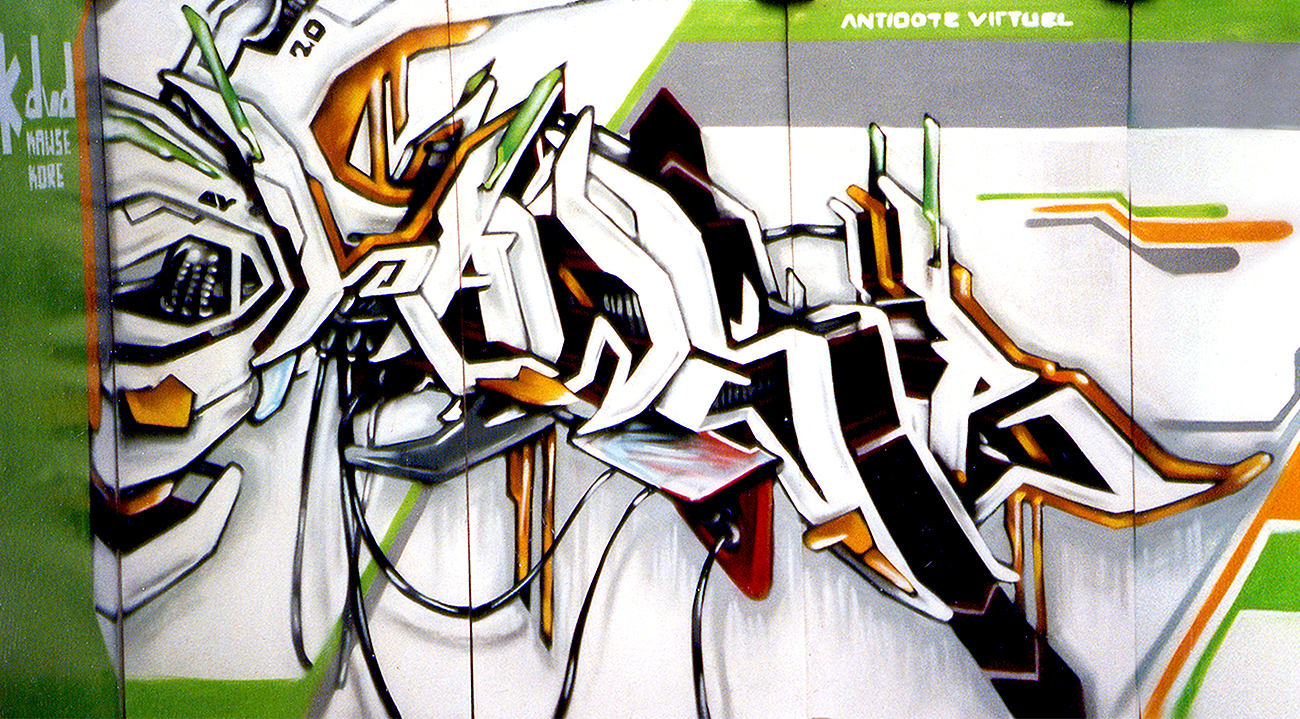 Etablished as a Graffiti Writer since 1999, I discovered the graphic design in 2003 and both interfered. I infuse the rebel spririt into graphic design. I integrated some graphic elements into my Graffiti painting. All those committed creations have been imprinted by the label ANTIDOTE VIRTUEL.
ANTIDOTE VIRTUEL is the french words for VIRTUAL ANTIDOTE.
This Virtual Antidote was made in order to resist to the system's threats…

In 2009, for replying to many orders, I founded my own Graphic Studio branded as ANECDOTE VISUELLE (=VISUAL ANECDOTE). Therefore, for me, there is always a very distinctive approach between my artistic and my commercial production.
From 2003 to 2012, under this label ANTIDOTE VIRTUEL, I produced some committed designs however I stayed mainly focused in my Graffiti production.
After a silent period provoked
by the recession, in 2019,
I created the SimonSaysNo label
in legacy of ANTIDOTE VIRTUEL