SERA VOCERA.
2020 – 2023
SERA VOCERA was my Techno-DJ alias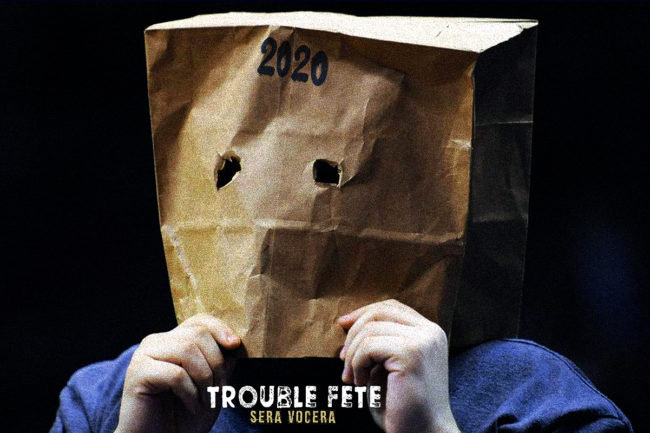 Since 1998, I have wanted to mix music as a DJ. However I failed because I have never success to afford those expansive vinyls & real decks (at that time digital democratization wasn't there). Therefore, I became a Writer painting Graffitis from 1999 to 2011 (under the alias KAWSE).
From 2008 to 2014, I studied the underground music scenes during the time I co-run an Electro music blog. In 2012, I was strugling in France and I had only time for listening music. Then I started to make some playlists with the idea to mix them in a better tomorrow. Influenced by the stories of my playlists, I began also to write many scenarii.
Accumulating many tracklists and few anticipated covers, I didn't have time to be focused in mixing until the COVID-19 lockdown have been sadly announced…
In Sept. 2020, under the alias SERA VOCERA, I released my debut mix entitled « NO SILENCE ANYMORE ». Since music had became my outlet for my temper: Ihad more interested in the emergency to express something than producing any clean & hype mix. Therefore my mixes work as a catarsis purging the madness germs provided by the society.

For the mixes my motto is
I produced monthly one or serval intense & unpolished DJ mixes focused mainly in a no non-sense social topic. The others mixes were made in order to enjoy an hard dance. For each ones, I designed the covers & select raw tunes produced by the underground Techno scene.
In 2021 during the selection of the closing track for the MIX entitled « NOUVELLE VAGUE D'ABRUTISSEMENT » , I recieved a sign from GOD that made me believe truly in him. One year later, thanks to my growing faith I didn't feel anymore the need of this cathartic activity. So, I stopped to mix & to listen Music
SERA VOCERA was an anticipated dream project with which I have never succeed to reach an audience however I did meet JESUS. Amen!
2020 — 2023
All the mixes collection features on the site: HERE